6 Ways to Make Jogging Sessions Go Quicker Without Running Faster
While jogging and running is a great way to get a full body cardio exercise, many regular runners complain that although their body is as active as it could be, their mind is crying out for some stimulation. This is especially true if you tend to run at the same time or in the same place every day. Eventually it gets to a point where the same old running playlist just isn't going to give you the stimulation you need, to be able to honestly say that you enjoyed your run.
Here we take a look at six ways you could add a little bit of mental stimulation to your run without compromising its effectiveness as a workout.
Take your dog.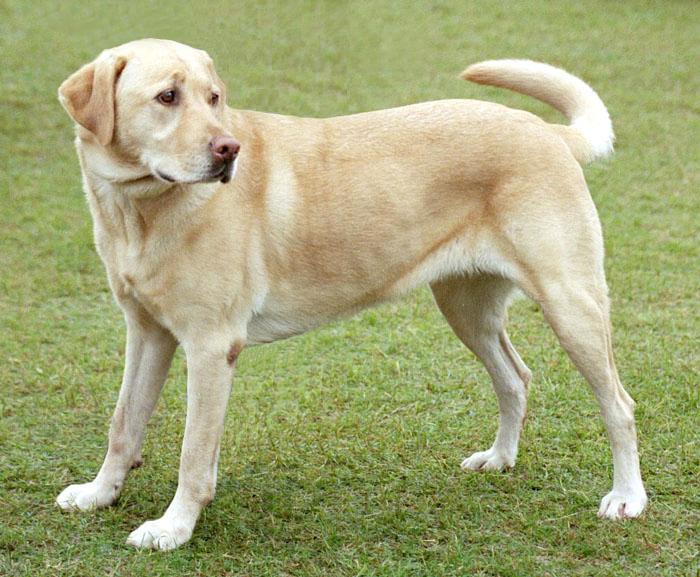 If you are a dog owner, you'll be aware of their love for the great outdoors. Whilst most dogs have to settle for a habitual once a day walk or, if they are lucky, several times a day, imagine being the owner who treats his dog to a thorough work-out. You would be your dog's hero.
On the whole, dogs are exercise junkies and by taking your dog on your run, you will avoid falling into the evil traps of boredom by forging new bonds with your beloved canine. Moreover, running with your dog will also be physically beneficial as you will constantly have another variable dictating your workout. If you have a particularly athletic dog you can use them as your unorthodox personal trainer of sorts.
Zombies Running Game
Ever fantasised about the zombie apocalypse? Watch a lot of  Walking Dead? Well this app may be just the thing for you, get fit whilst fleeing from monsters! The zombies running game consists of two apps available for both iOS and Android, one suited for beginners (the 5K Training) and the main attraction, the Zombies, Run! 2 game, which is fitting for the hardcore adventurers amongst us.
This inventive app mixes regular training with a spellbinding storyline which is guaranteed to captivate your attention. The structured training has been devised by running experts who are keen to create a unique running experience for their customers. As an added bonus you will still be able to run to your own music which will hopefully keep you grounded in reality, just in case you get too caught up in Zombieland.
Nike+ FuelBand
The latest offering from Nike, the FuelBand, comes in the form of sleek and technology packed coloured bracelet. The accelerometer has been improved since the previous version, the band also has increased water resistant and excellent social aspects which allow you to share goals with other users, compare progress and compete for leader board presence.
As well as tracking how much, how often and how intensely you move, these stats are also noted and recorded into your Nike+ account. This method of exercising is exceptionally motivating as it allows you to work with friends or set challenges with yourself, whilst always being able to see your results and progress. The Nike+ FuelBand is worth considering if you're keen to become a dedicated fitness fanatic and inject some elements of competition into your workout.
Spotify Premium
Music is personal and nothing caters to music fiends as  much as Spotify Premium. This streaming service offers a personalised touch that not only lets you do the basics like create playlists and follow what your friends are grooving to, but also allows you unrestricted mobility with your music. The golden days of the iPod may be fading as CDs continue to decrease in popularity and it becomes less and less viable to maintain a comprehensive iTunes library.
Premium users essentially carry a colossal database of music with them, all day, every day, allowing them to change their playlists mid run if an unexpected musical urge strikes. The ability to access a wide range of music will no doubt be beneficial in keeping the boredom at bay. After all, nobody wants to run to the same music over and over, and over again.
Headphones designed to stay in your ear

Often it takes something simple to transform a situation, and a pair of headphones that actually stay in your ear might make a big difference to how much you enjoy your run. Right now millions of citizens meander along streets with somewhat ill-fitted earphones, but most soldier on without fixing the issue. However, if you're a runner you'll suffer from this annoyance more acutely and may often complete your workouts bathed in frustration rather than sweat.
The time has come to invest in a pair which does comply and allows you freedom from constantly readjusting your earphones whilst you run. Perhaps the Philips suave style appeals to you, for £8.99 it will certainly appeal to your wallet. Or Sony has launched Spiral Neck-Band headphones, with exceptional deep bass sound and moisture guard protection for the most extreme of workouts; these will cost you approximately $90 US.
If you go running with a friend the competition between the two of you will always be present, keeping things entertaining and perhaps even helping you get a better workout than you otherwise would. It might be useful to swap between the running and the cycling, to keep the fitness training interesting.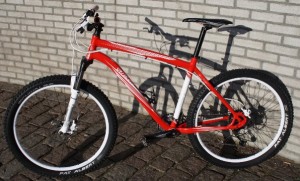 Run alongside a friend with a bike
Being with a friend has many benefits; the increased motivational factor will no doubt have a positive impact on your exercising routine. Moreover, a healthy race will add an element of fun to your workout which you may not experience when going at it solo. Research has shown that working out in groups rather than alone has an encouraging impact on one's psyche, resulting in improved results and additional enjoyment of your routine.
We spoke to Omar El-Gohary, the head chemist at the UK's largest online chemist, Chemist Direct, and asked him what he thought about exercising with a partner. Here is what he had to say:
"It's widely accepted that exercising with a buddy can result in you putting more effort into your routine. It has also been shown that people performing tasks in pairs are much more likely to see said task through to the end. This is because not only would they have to rationalise quitting to themselves, which is often far too easy, but they will also have to rationalise it to another person."
So there you have it, six top ways to mix up your workout and avoid the dreaded mental under stimulation. Let us know in the comments if you have any other top tips for staying mentally stimulated during exercise.